Introducing the first line of organic and all-natural ready-to-drink cocktails: VitaFrute™ Cocktails by VEEV. Just shake, pour over ice and enjoy!
I attended a Birthday party this weekend for a sweet young lady who was turning 21.   It was just the right timing that I received a bottle of Lemonade VitaFrute just a few days before. The Lemonade flavor is perfect for a summer cook out.  Everyone was surprised to that this cocktail line is organic. One woman was excited to hear that it contains agave nectar and only 125 calories a serving (the agave helps bring down the calories with sacrificing sweetness).  I will have to say we all were surprised at the alcohol content- 15%.  So this is no watered down wine cooler. VitaFrute is definitely a cocktail with punch (so we just gave the birthday girl a "taste"!).  VitaFrute would also make a great base for "cocktail recipes" and mixology masters.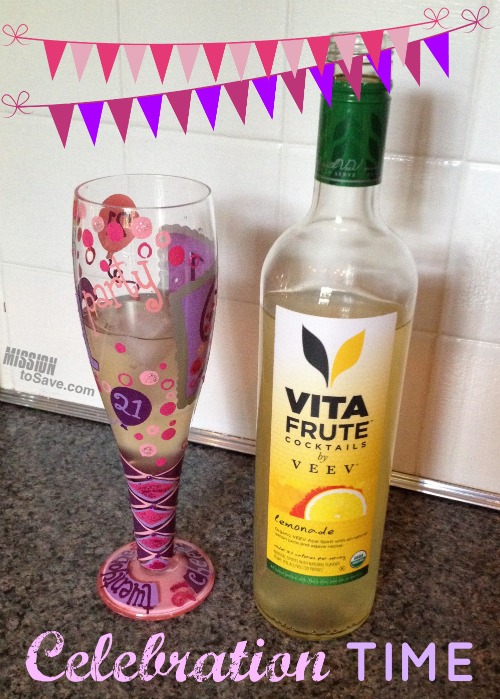 VitaFrute also comes in Cosmopolitan, Margarita and new Coconut Colada flavors.  Wondering where to buy VitaFrute Cocktails for your next party? Enter your zip code to discover your nearest participating retailer. And be sure to print the $5/1 VitaFrute Cocktails coupon to save on your purchase!
I was provided with a bottle of VitaFrute Cocktails by VEEV for this review. All opinions are my own and Please drink responsibly!