Growing up, my mom always made our Halloween costumes.  Sure there were years that I just wanted the store bought fad everyone else had.  But mostly, I loved being able to have my own unique costume (the theatre girl in me coming out).  And so I have continued the tradition with my kiddos! We don't believe in the "scary" stuff of Halloween.  Instead we celebrate the creativity and imaginations we have been blessed with. Using the thrift store, sewing machine, dad's workshop and the occasional store bought item to pull it all together- and my kids have the costume of their imaginations.
I have had the privilege recently to share some of my DIY Halloween Costumes on Valpak.com and Savings.com.  Check out my posts there with details on the following costumes:
On Savings.com find details on :
The Cat in the Hat and Thing 1 & Thing 2
 Buzz Lightyear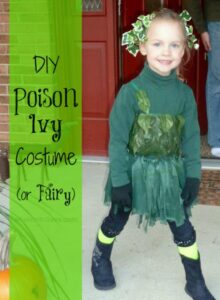 A Fairy (or Poison Ivy)
The Riddler
On Valpak.com find details on:
Bee
Jedi Knight
Princess Leia
"Identity Thief"
If you like a costume on those posts, be sure to leave a comment, tweet, "like" it, or pin it!
I would appreciate it!