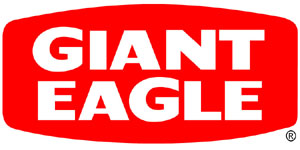 Here are the highlights of the best Giant Eagle deals this week.  New to Giant Eagle, check out the Coupon Policy, local ad and Fuel Perks program on Giant Eagle's site. (note most location double up to $0.99).  For a full list of deals visit Sister's Shopping on a Shoestring.
Bird's Eye Bagged or Boxed Veggies $1
35¢/1 Whole Grain Blend (usually included)
Final price= as low as 30¢ for rice
Chex Mix $1
50¢/2 from 1/27 SS
50¢/1 printable,  Giant Eagle eOffer
60¢/1 Printable Betty Crocker
50¢/1 Saving Star Deposit
Final price= FREE 

Kraft Shredded or Chunk Cheese $2
55¢/2 from 1/20 SS
Final price= $1.45 each
 Redpack or Tuttorosso Tomatoes $1
$1/2  Tuttorosso blinkies, Coupons.com Zip 44240
$1/2 Redpack Printable
Final price= 50¢ each
Hormel Chili $1
 55¢/2 printable
Final price=  45¢ each
Duncan Hines Cake Mix or Brownie Mix $1.25
50¢/1 Red Velvet printable, Target Printable (dnd)
Final price= 25¢ each
Alouette Spreadable Cheese $2
$1/1 from 1/13 SS or 11/11 SS
Final price= $1
Super Pretzel $2
$1/2 from 1/13 RP
50¢/1 from 1/13 RP
$1/1 December All You
Final price= $1
Totino's Pizza Rolls $1
35¢/1 from 1/27 SS
Final price= 30¢ each
20¢ Bonus Fuelperks ($6 value wyb 30 gallons) wyb $20 in participating Unilever products:
*Suave Professionals, Kids' or Men's shampoo or conditioner $1.50
50¢/2 Suave products from January All You
50¢/2 Kids' from 1/27 RP
50¢/2 Professionals from 1/27 RP
Final price= $1 each wyb 2, ala 57¢ each wyb 14 after Fuelperks
*Suave Deodorant or Body Wash $1.50
75¢/1 Deodorant from 1/27 RP
50¢/1 Naturals body wash from 1/27 RP
50¢/1 Suave Deodorant printable (Man. Coupon with Family Dollar logo, may not double if put in as a "competitor's coupon"
$1/2 Suave Body Wash printable
Final price= as low as FREE for deodorant, FREE + Money Maker after Fuelperks
Note: This post may contain affiliate links or sponsored content which help support this site. Read my Disclosure Policy for more details.
Like this post? Check these out too!